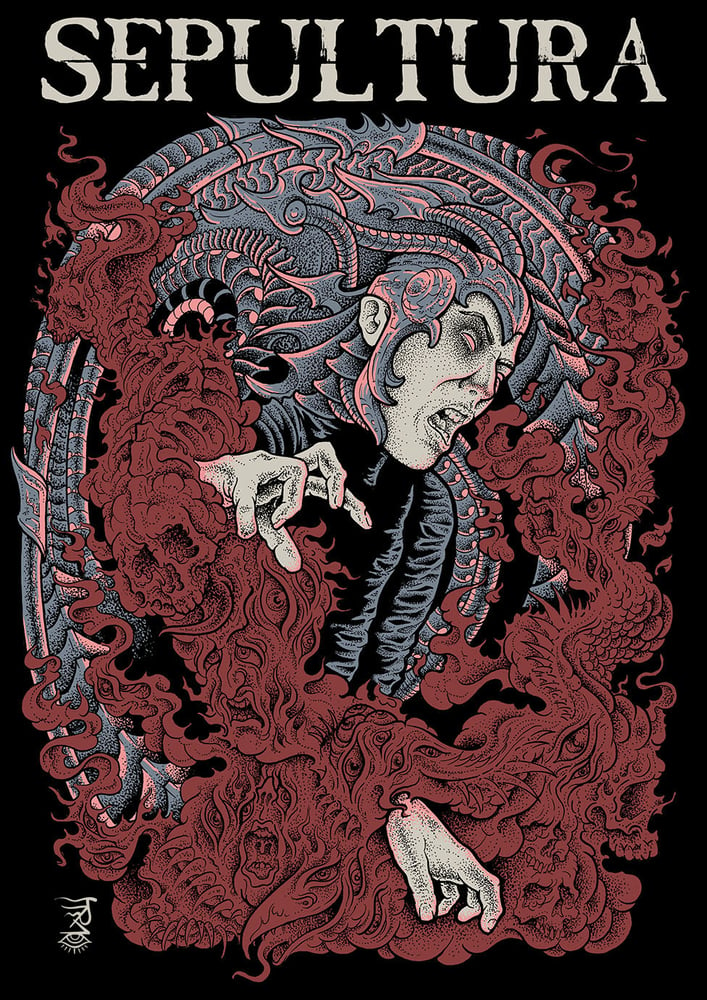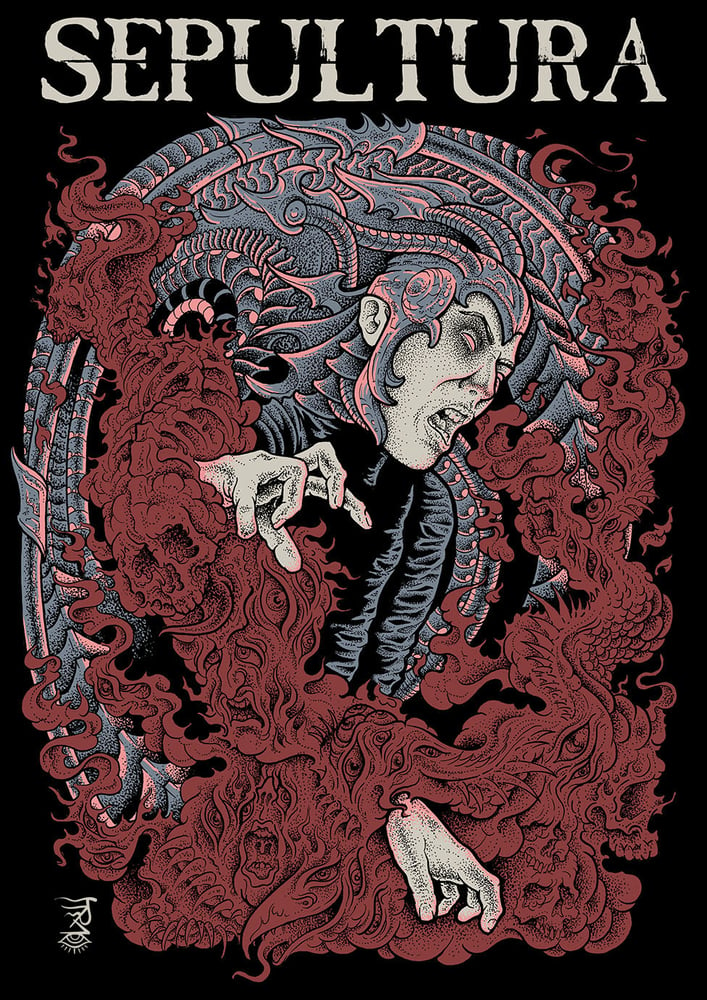 Sepultura 'Isolation'
£45.00 / On Sale
"After immersing myself in the heavy complexities of 'Quadra', I found the inspiring lyrical theme across the tracks 'Isolation', 'Means To An End', 'Last Time' and 'Raging Void'. The isolated, addicted and disconnected state of the human condition, in regard to the increasingly complex trappings of technology. Drawing inspiration from my usual background of comic books, skateboard graphics, tattoo culture and the illustration world, I've gone for a dense concoction of suffocating biotech meets Michael Whelan's classic Sepultura art vibes. Complex artwork for complex times! It's a true honour to create this piece for one of my all time favourite bands, Sepultura. Having been a fan since 1991 and first seeing them at Donington Monsters of Rock 1994, this is a very special project that I'm humbled to share it with you all".
- Jimbob Isaac, February 2021.
- Strictly limited to 500 copies only
- Printed on 100 year archival quality, acid-free giclée stock
- Signed/numbered by the artist (JBI)
- 11.7" x 16.5" (A3)
- Sent in strong cardboard shipping tube
- Worldwide shipping
- Tracked shipping service, with tracking number
- ALLOW UP TO 30 DAYS FOR DELIVERY. TRACKING NUMBER WILL BE RETAINED AS PRECAUTION FOR ANY MIS/NON DELIVERIES.
- You will receive an order confirmation email Paypal, but not from me. So please don't panic! Your order will be processed.
- Please note I am a one-man operation, and handle all orders myself. If in the rare case of any posters being delayed or mis-delivered I will always do my utmost to track and/or replace any lost items where appropriate.
- Please note that due to the Covid 19 pandemic, some deliveries may experience further delay.
- Please email bookings@jimbobisaac.com with any inquiries
WWW.JIMBOBISAAC.COM