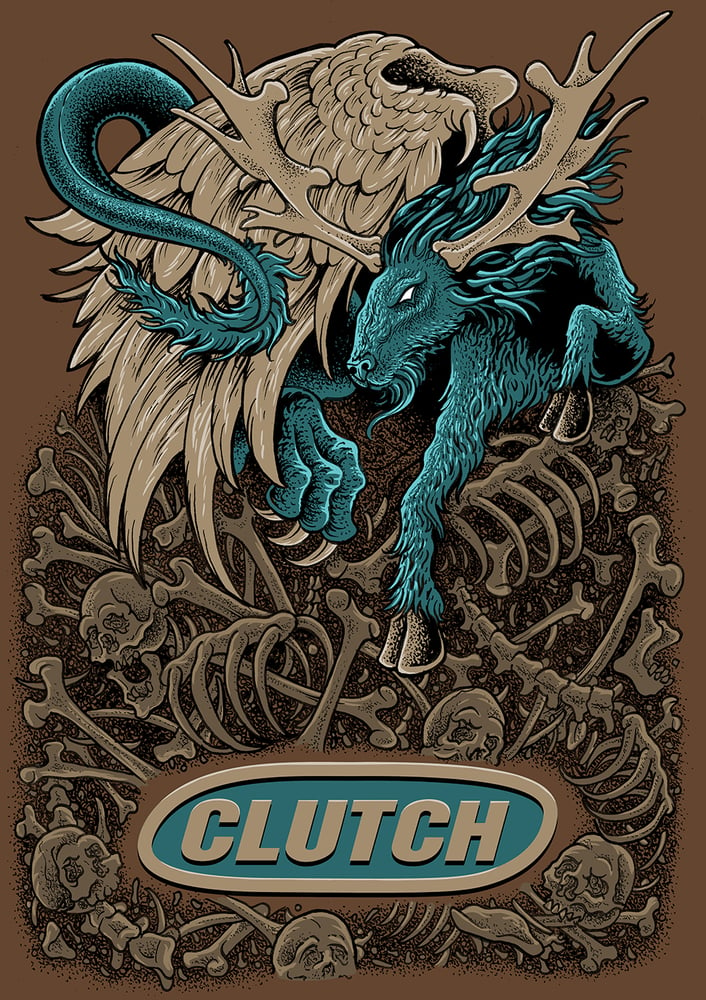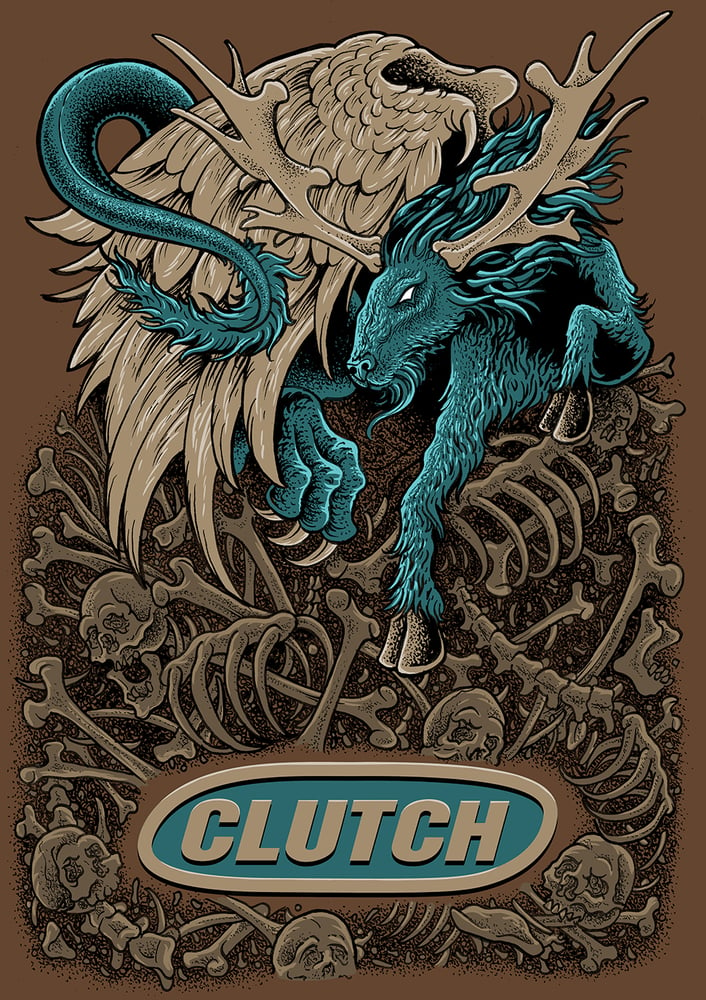 Clutch 'Mountain of Bone'
£45.00 / On Sale
CLUTCH 'Mountain of Bone'
"To coincide with the majestic new album 'Sunrise on Slaughter Beach' I'm honoured to release this limited poster for 'Mountain of Bone'. As loyal fan of the band since '93, it truly is my pleasure to continue working with the mighty Clutch ." - JBI
- Strictly limited to 150 copies only
- Printed on 100 year archival quality, acid-free giclée stock
- Signed/numbered by the artist (JBI)
- 11.7" x 16.5" (A3)
- Sent in strong cardboard shipping tube
- Worldwide shipping
- Tracked shipping service, with tracking number
- ALLOW UP TO 30 DAYS FOR DELIVERY. TRACKING NUMBER WILL BE RETAINED AS PRECAUTION FOR ANY MIS/NON-DELIVERIES.
- You will receive an order confirmation email Paypal, but not from me. So please don't panic! Your order will be processed.
- Please note I am a one-man operation, and handle all orders myself. If in the rare case of any posters being delayed or mis-delivered I will always do my utmost to track and/or replace any lost items where appropriate.
- Please note that due to the Covid 19 pandemic, some deliveries may experience further delay.
- Please email bookings(at)jimbobisaac(dot)com with any inquiries
WWW.JIMBOBISAAC.COM